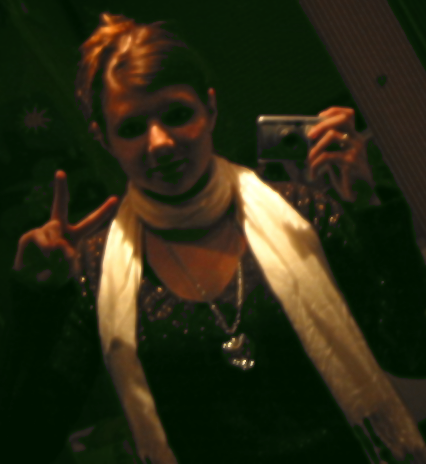 x__________________x
I made this pic today evening. I was bored & Tiff wanted to see me so this came perfect.
You can't see my eyes- they're actually thick black colored with white shadows,egg kogal style,so it doesn't matter at all.
My cam started bitching,so I only could take this pic,but be sure to get more,better ones in near future. ;D
[Gosh,I actually don't like V-signs because they look Wapanese.
Why did I made one then? .__.]
I know I'm ugly,you don't need to tell me that.