I decided that this picture deserved to be posted after complaining the past three days. I was out in the sun for seven hours with no sunscreen... (Yes, I am well aware that my genius is well hidden. This is yet another attempt at trying to hide that fact... ninja )

SO. Without further adieu, my sunburn (before it turned ugly, of course)...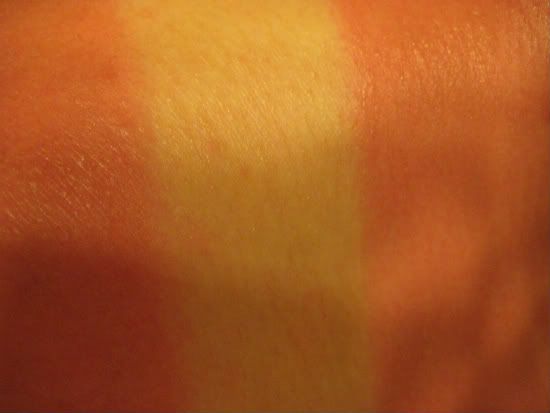 Yes... pretty colors, I know. stare

I'm TAN there now. However, I do not recommend this method...