This is my bedroom. :'D Don't worry I'm not really dwelling in my room being an anti-social fat twit reading manga 24/7. I just enjoy collecting anime/manga related things, is that so bad? I'm bored and re-organized my room and got excited... this is what my excitement leads to.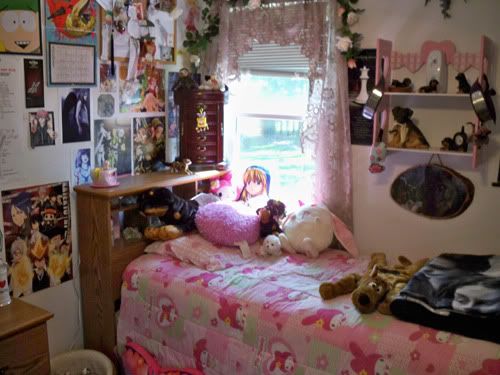 My bed. My lovely Sanrio bed. :> I have two My Melody plushies, Rosette pillow, Mokona plush, Grunty is somewhere in the pile, Twilight blanket (very soft), Scooby Doo, and my rotties. My Kung Fu Panda calendar. Then there's my many posters, prints, and art on my wall.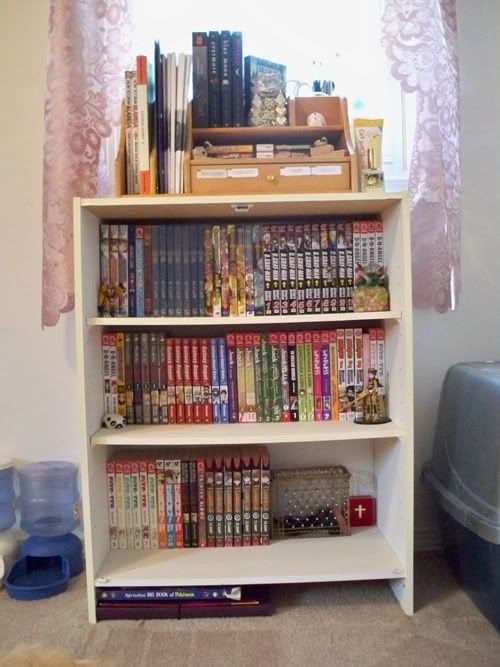 My mango collection that hasn't been growing at all lately~ Also got The Immortals, Marked, The Sight, and Blood and Chocolate novels.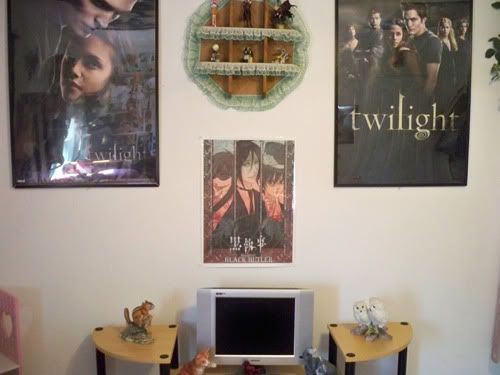 At the foot of my bed. A small HD TV my dad won, a Black Butler poster, some anime figures including KH Cloud, Grell, Viral, Syaoran, Millfie, and Giratina.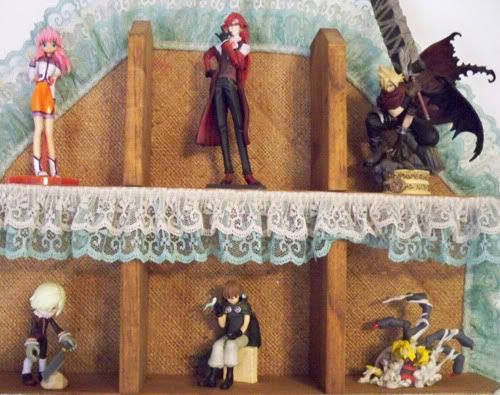 My lovelies~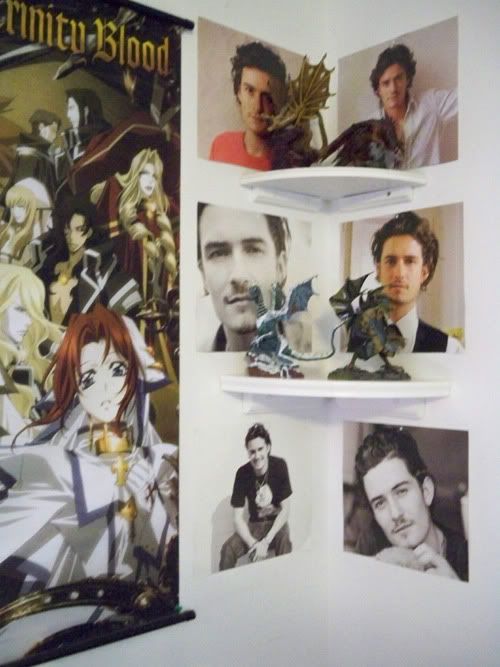 Orlando bloom pictures from a calender back in '07 I think, a Trinity Blood wall scroll, and my dragons.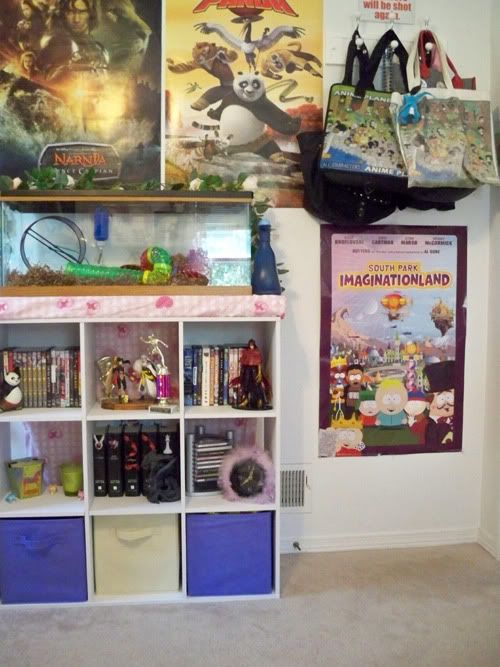 DVD's, Narnia poster, Kung Fu Panda poster, Butters(my hamster) cage, Twilight saga books, more figures including Vincent Valentine, Sango, Sesshomaru, and Po.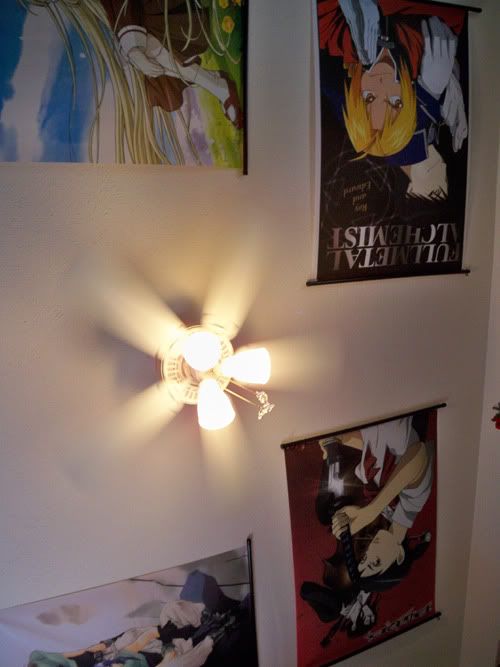 My ceiling of some more wall scrolls.