It's really hard for me to try and think of people I could cosplay as, so here I'm going to list my possibilities.
Taokaka, from BlazBlue: Calamity Trigger

She's so cute, and I think I could pull off her outfit. Her robe is a bit...short...but I could probably wear nylons or tights so it wouldn't be SO bad... I just LOVE her design SO MUCH. Plus she's cute...and I'm kind of stupid too, so it'd work xd
Mizore Shirayuki, from Rosario Vampire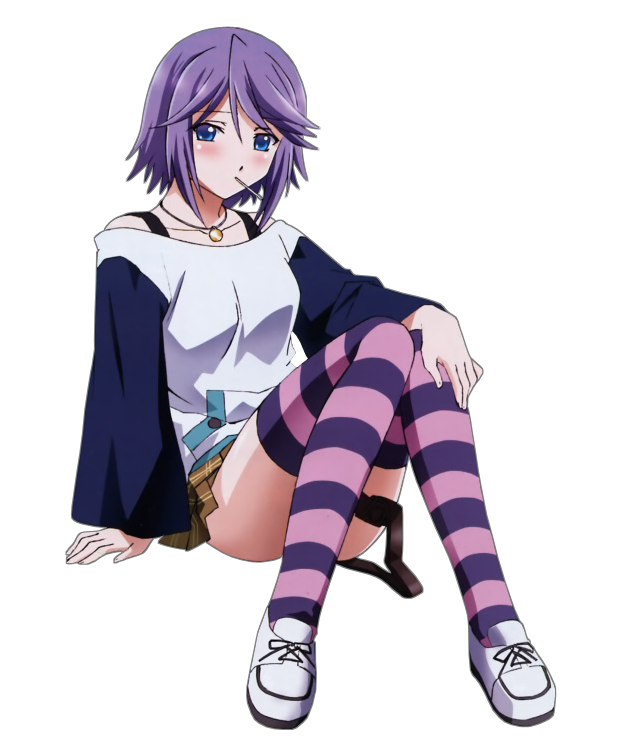 Mizore is adorable!!! heart I relate to her on so many levels. Only drawback to cosplaying as her would also be the very short skirt *sigh*... But I think it might be worth it; she is one of my favorite female characters of all time and I feel like she would be a pretty good fit personality-wise.
Also, I don't have very big... well... you know...
... Maybe I could get a padded bra or something >_>;;
sweatdrop
Hinata Hyuuga, From Naruto/Naruto Shippuuden
I would probably cosplay as the older one (but only if I could get my hands on a wig), but yeah. Hinata is FREAKIN' ADORABLE. I absolutely LOVE her. The downside to cosplaying the Shippuuden version is...again... I'm lacking in the boob department... mrrf... BUT, on the plus side, neither outfit is revealing! Yay! (no short skirts!) And I could probably dye my hair the right color if I didn't end up buying a wig. Again, I think she is a really good match for me personality-wise (shy sad ), so yeah.