Name: Shane
Status: Engaged
age: appears in his early 20s
appearance: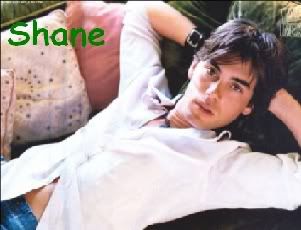 Race: Vampire/Human
Personality: With an english heritage shane is quite the gentleman. He is very devoted to his wife and child and likes to have fun.
History: Shane was a nephew of auroras adopted parents. WHen aurora ran way from her home he traveled with her to protect her from harm. Along the way the two were separated. WHile away from her shane found himself in trouble and defenceless against a blood hungry vampire who bit him. In search of a place to accept his new life shane came across the mansion where he discovered
Aurora was also living. After living in the mansion for a while shane began his relation ship with his "angel" miya, a young spunky vampiress with a personality much like his. They are now Engaged to be married and have a young daughter named Lyviel.