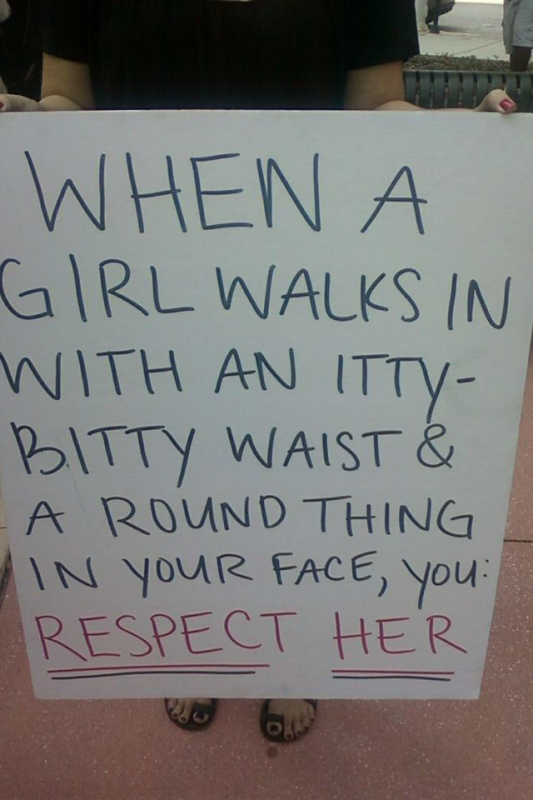 MY ANACONDA DON'T WANT NONE if you say no, because I respect your boundaries.
'CAUSE I'M LONG, AND STRONG
AND I'M DOWN TO GET THE FRICTION ON as long as it's okay with you. otherwise I'm good with a movie and some tea.
SO LADIES, LADIES, IF YOU WANNA ROLL IN MY MERCEDES please let me know ahead of time so that I can plan accordingly
BABY GOT self-respect
YEAH, BABY; WHEN IT COMES TO FEMALES, COSMO AIN'T GOT NOTHIN' TO DO WITH MY SELECTION. 36-24-36? HAHA, only if you're obsessed with physical appearances and believe that socially constructed ideals of beauty mean more than personality and an emotional connection
BABY, I WANNA GET WIT CHA, AND TAKE YO PICTCHA because your fashion sense is impeccable and I admire your capability for accessorizing as well as your witty response to my request.
SO COSMO SAYS YOU'RE FAT, BUT I AIN'T DOWN WITH THAT because every person on this planet is beautiful in their own way, and nobody should be made to feel uncomfortable in their own skin.
CUZ YOUR WAIST IS SMALL AND YOUR CURVES ARE KICKIN' AND I'M THINKIN' 'BOUT STICKIN' with you, but mainly because of your wonderful personality and awesome sense of humor. you're beautiful inside and out - and the first is of utmost importance.