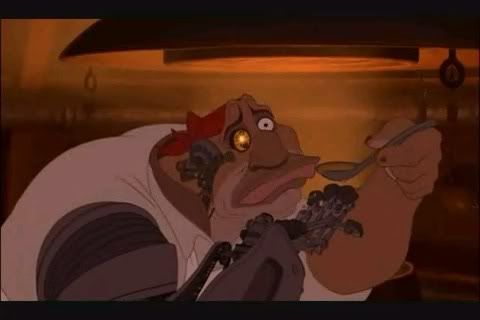 (when I find a better picture I'll put it here.
'Till then, be amused by this one xD)

(when I finally find a good character description of Silver, that'll go here :U)

Costume Progress!


Taken January 7th




LOOK IT'S CARDBOARD.
8D
I'm making the beta/test arm out of this C:
Just to make sure my idea would work.
I may just make the beta the final arm actually.
If all works nicely, it would be a crap-ton cheaper than buying wood and all the other stuff I would have had to buy owo



Taken January 7th




So, for Hannuka (sp fail), my mom got me this awesome tape that doesn't seem to stick to anything but itself,
but it's totally and absolutely awesome.
I'm using it as my frame for Silver's nose (which is what that random flesh-thing is holding :'D)
It's a comfy nose so far.
Not the right shape though. Looks more like one of the Seven Dwarves' noses. >>;
Oh and you can also see my plans for Silver's arm underneath the roll. xD
I'll post those next.



Taken January 7th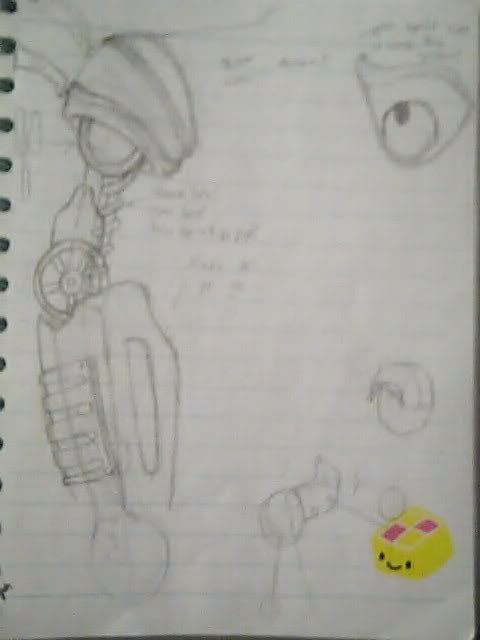 Not very good quality but oh well. xD;;
These are me plans C:
Oh, and the drawing of the eye up there is because, well, while scribbling Silver's arm, I realized that his upper eyelid on his normal eye has a darker color than the rest of his eye-area.
I may have to wear eyeliner.
I then realized that I have to grow my nails out and paint them.
And then I realized that I'm going to be wearing a high-heeled shoe and stockings for this costume.
And then I realized that I'm going to wear some lipstick to make my upper lip blend in more with my face and my lower lip stick out more.
And then I realized that I'm actually going to be wearing female things properly on this costume more than I ever would willingly in years.
Oh Silver, you man you~
EDIT: That yellow thing in the corner I didn't draw. That's on every right-hand page of that book x'D
The left side has little smiling chocolate cupcakes with pink and white frosting <3



Taken January 7th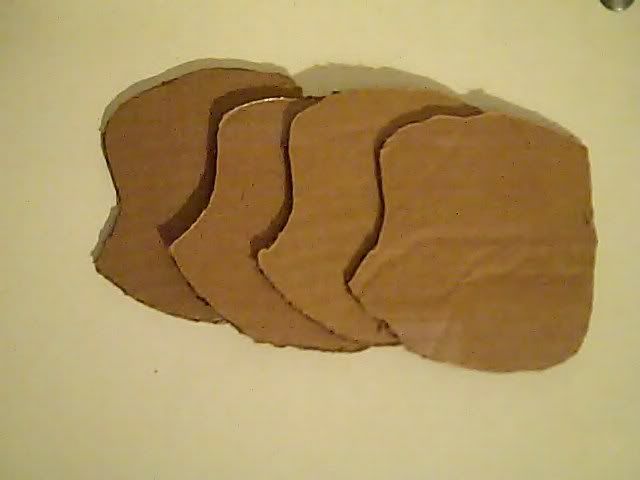 It's stuff for the palm! =D
So one layer of cardboard isn't thick enough for a secure palm.
So I made 4 of them =D
I'm going to make 3 for the wrist and what not, since 4 seems like it's just too thick.



Taken January 7th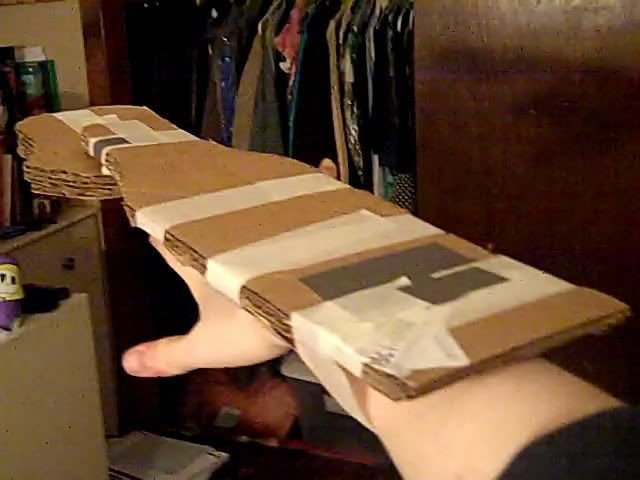 LOOK IT'S ON MY ARM.
YOU GET TO SEE MORE OF MY FLESH.


Yes I taped it to my arm.
With crappy masking tape.
That stuff never sticks to anything. I just used it as rope to temporarily tie the arm on and see if I cut it right xD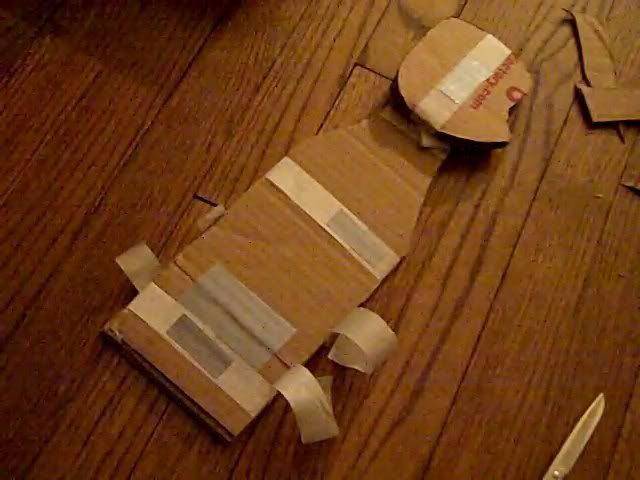 And now it's off =D



Taken January 7th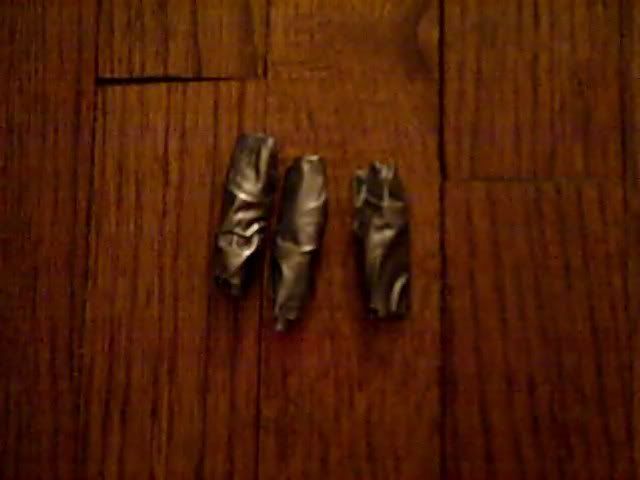 Now to make the fingers!! :U
This is how one finger looked at first. I just rolled duct tape together xD


Then I made their shapes a little more specific (you can barely tell though xD) and carefully rolled them in one more layer of duct tape - to make them look neat and smoother.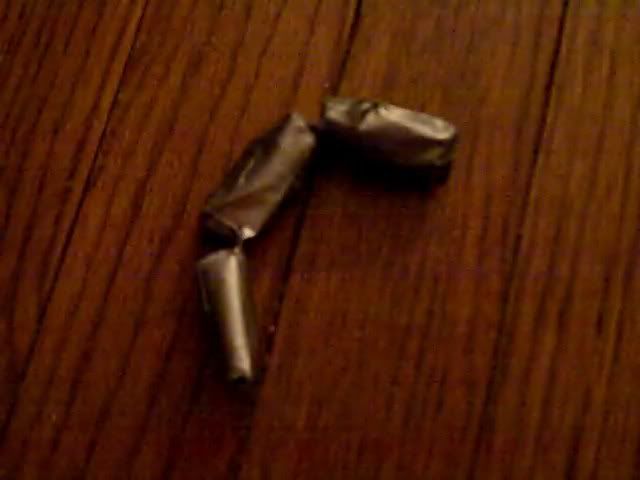 And then instead of buying hinges like if I was using wood I took pieces of duct tape and taped them together in a weird little way xD
It would incredibly nicely ♪



Taken January 7th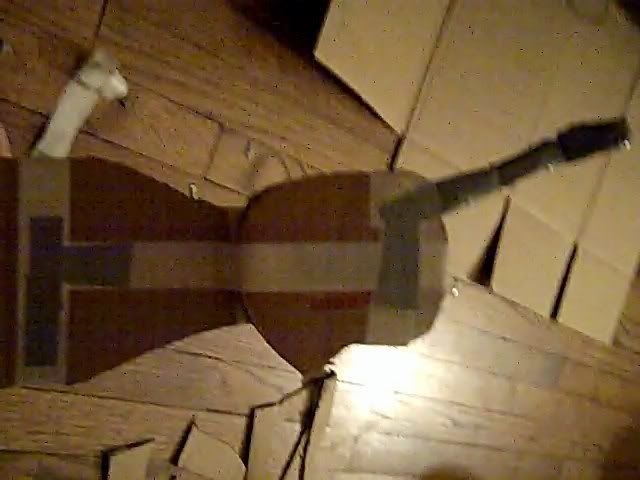 And now the finger's on the hand! 8D


GOD THIS PICTURE IS HORRID


I had so much fun moving the arm around and watching the finger wiggle. xD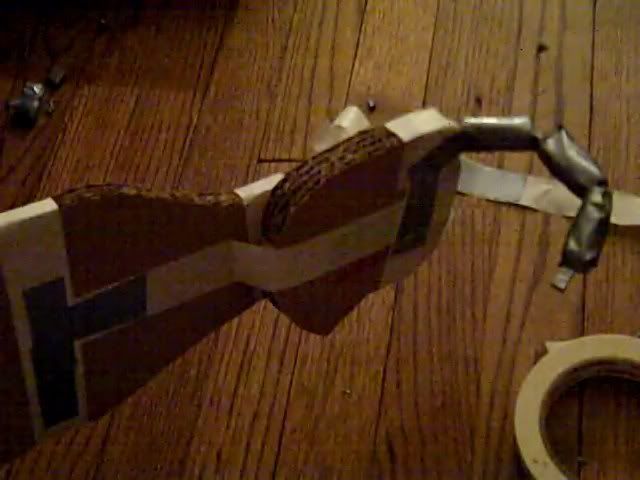 IT BENDSSS 8D <3



Taken January 7th




I had a cookie break and came on MSN 8D
It was fun.
<3



Posted January 9th 8:01 AM


So I feel really accomplished cause I just found the best Silver references I could ever hope for.
This guy works for Disney and I guess had to render characters from different Disney movies.
One of them was John Silver.
Best.
Silver.
References.
Ever.
The shots and angles of the arm are exactly what I needed.
The colors of his arm during the movie hide a lot of the details within the outer shell when it's shadowed, making it difficult for me to really get a good idea of what it looked like under there.
Now, though, this just....made everything so much easier ;w; <3
Not to mention I now can actually see where I can probably hide the attachments I want to make....*coughswordandpincerthingscough*

<3