Okay so here's the art I promised. I don't know where I said I promised it, but I typed it somewhere around here, *rummages around through old drives* nope nothing. Not a trace, but either way, I know I said it, so here, are some of my drawings. Enjoy.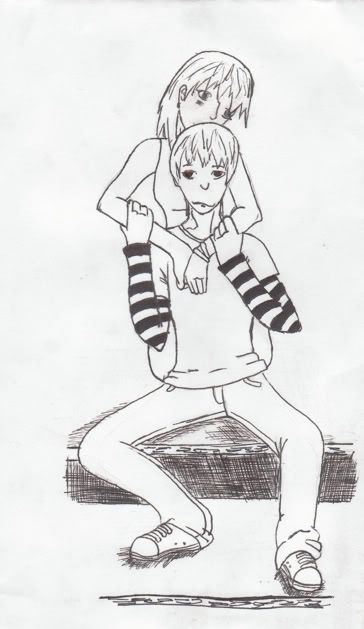 This one isn't that well done to tell the truth, but I still like it for some reason.
I like this one, but I did it awhile ago, so I think it could be better if I re-drew it. However, for those of you who don't know me, I'm very lazy and DON'T do things twice, unless of course I like them, but normaly it's under different circumstances.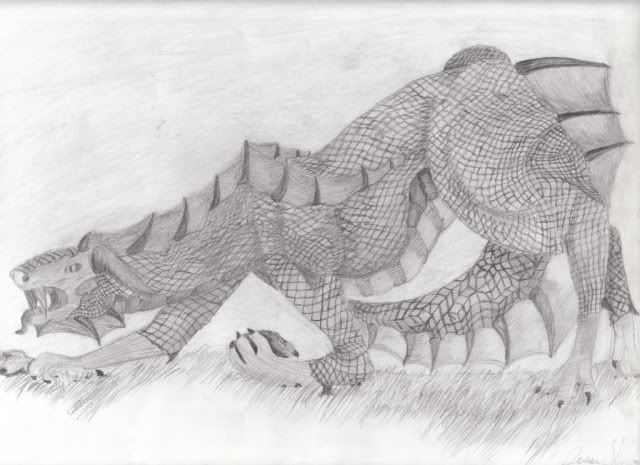 Well, this is the last real one for awhile, because as it turns out, my others disappeared. They must be saved on a different drive in my Mac. Stupid computers, but I love them so. And I did this awhile ago, the first attempt at drawing ALL the scales, a little sketchy, but its a little late now.