Saiumi my werewolf Oc:
The General Stuff
Name: Saiumi
Age: 24
Gender: Female
Race: Werewolf
Sexuality: Bisexual ( gender doesn't matter much)
Occupation: Bounty hunter (for vampires)
Personality: Very blunt and out going (not afraid to speak her mind) and slightly devious
Physique
Height: 5'9
Build: toned
Hair: Snow white hair that reaches mid-back
Eyes: golden
Skin: light tan
Clothing
Head: Two wolf ears that are pierced
Upper: Tight shirts, mostly tank-tops; or even simply sarashi (bandages- she doesn't really like clothes that much; she thinks them constricting)
Arms: a single black leather bracelet on her left wrist
Legs: really short shorts (they're easier to run in)
Shoes: prefers not to wear shoes but will wear black converse
Jewelry/Accessories: A black leather dog collar
Likes/Dislikes
Likes: sharp objects, weapons, loud music, running, fighting, shifting to her werewolf form, reading (short novels; she doesn't have the patience for big books) dogs,
Dislikes: Vampires, emo people, cats, the color pink, long ranged weapons,
Misc.
Talents:Is proficient with almost all types of weapons besides long-ranged; she prefers to use her fists though
Background:
Theme Song: "So what?"- Pink!
References: below
My art:
(So I really liked the art I bought from xfisage (below in the art bought section) , so I decided to redraw it myself 0wo if that makes any sense =w=;; )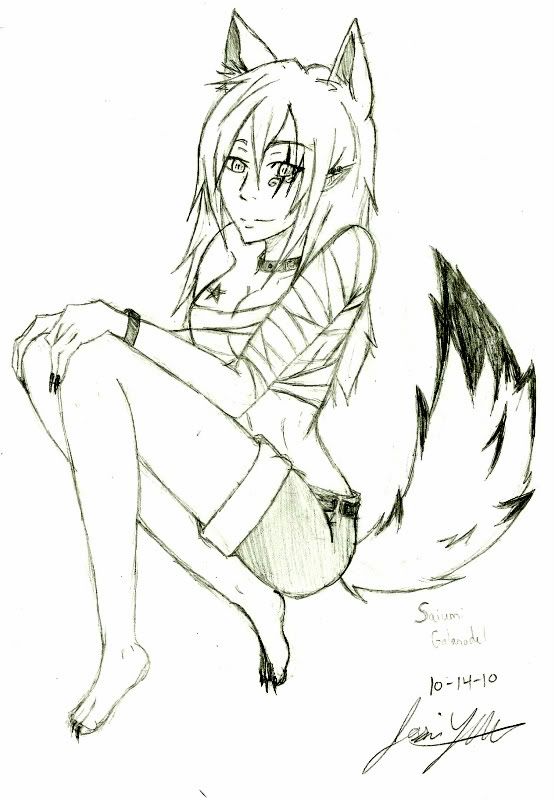 (Disclaimer: Werewolf reference used from Alpha Luna manga)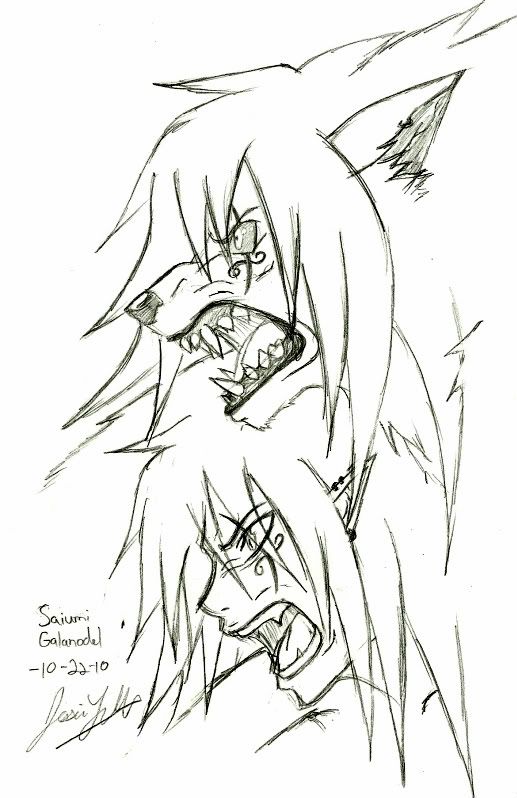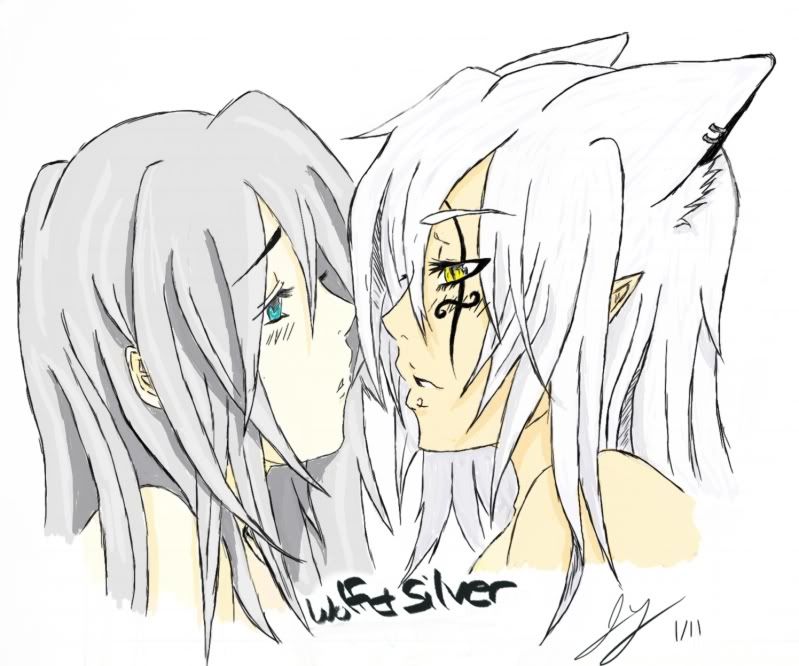 Art bought: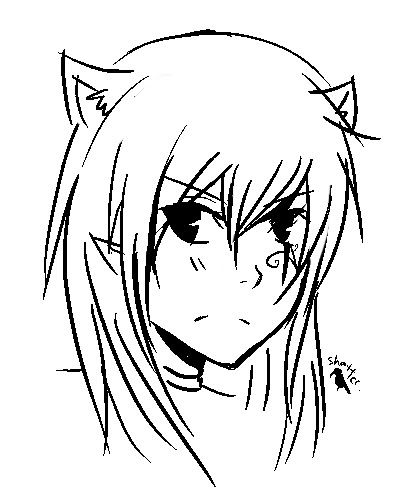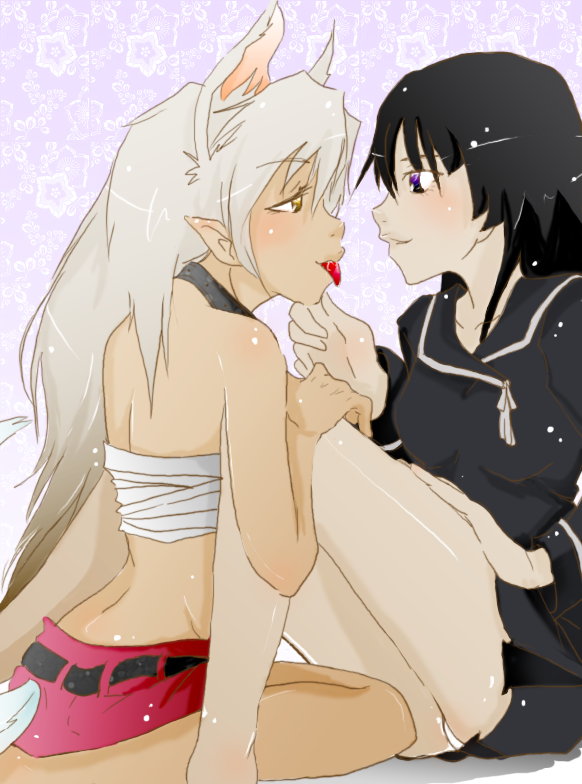 (I know this contradicts that her sexuality is straight, but hey; I couldn't resist XD and I don't regret it. It turned out amazing~)