Other characters from Yokoalchemist's and my roleplay :3
Nikki and Saiumi: Yokoalchemist's character Nikki and my character Saiumi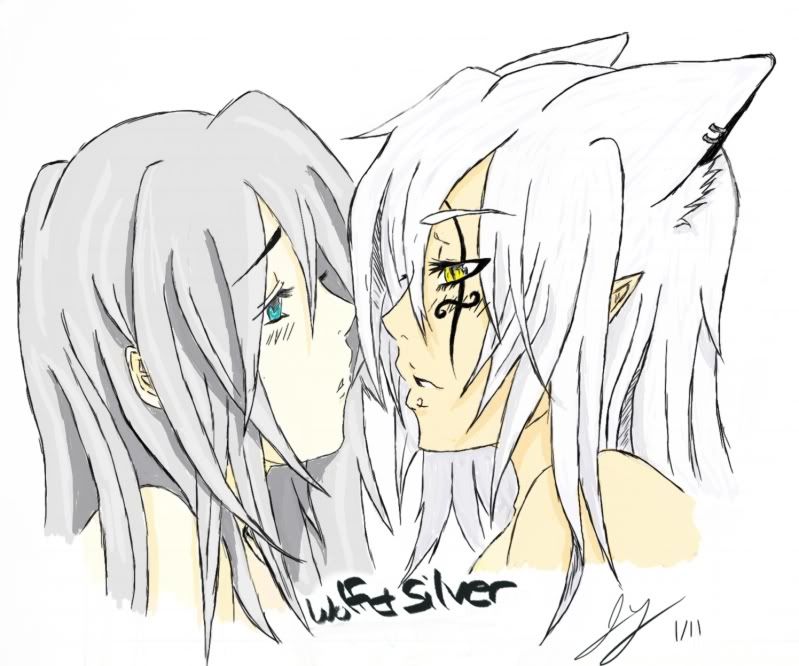 Nikki Gale: (left) Anti-form (part heartless)
Age: 21
Hair color: Silver
Eye color: Blue grey
Weapon of choice: Silver bracelets in which she can manipulate at will
Attitude: Selfless to a fault, kind, gentle, and cares for others well beings over her own; don't get her mad.
Alsh: Anti-form (part heartless)
Age: 22
Hair color: Silver
Eye color: Gold
Weapon of choice: Can manipulate darkness at will; usually forms a sword that covers his arm.
Attitude: Conserved, silent, rarely talks unless spoken to, mentally unstable, masochistic.
Random: Is Nikki's brother.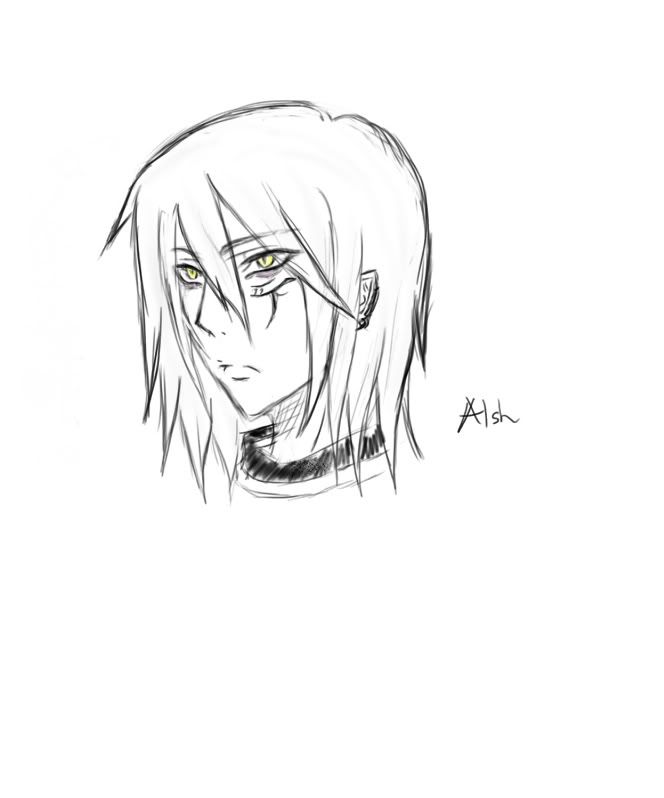 Alpha: Werewolf
Age: 32
Hair color: Blood red
eye color: Gold
Markings on face: Claw marks from a vampire; he has several scars all over his body
Weapon of choice: claws and fangs
Attitude: Superiority complex, blood thirsty
Random: Is the Alpha of Saiumi's pack
Art Bought:
Name: Xyla
Age: Unknown appears 26
Eye color: Either gold or red
Attitude: Sadistic, seductive, flirty, and power hungry
Random: Is the vampire who changed Imuas