Imuas my Oc:
The General Stuff
Name: Imuas
Age: Appearance 25, really 254
Birthday: February 21, ????
Gender: Male
Race: Vampire
Sexuality: Straight
Occupation: None
Personality: Mild tempered and inquisitive; He likes trying to figure people out but tries not to pry. He usually keeps to himself and is not one to start a conversation.
Physique
Height: 6'1
Build: toned
Hair: Blond with black highlights
Eyes: Silver-blue
Skin: very pale
Clothing
Head:
Upper: usually a single colored button up shirt; top few buttons un-buttoned rolled up to the elbows or just a plain t-shirt
Legs: anything from jeans to pin stripped pants
Shoes: durable black boots
Jewelry/Accessories:
Likes/Dislikes
Likes: Blood, reading (he can go for days on end reading books), iced coffee, the smell of baked blueberries, cooking, jazz, classical music, writing, the violin
Dislikes: Food, sand, the urge to feed, blood, loud noises, T.V, being around too many people
Misc.
Talents:With so much time on his hands he's tried his hand in several careers, but he enjoyed cooking and being a medical assistant the most.
Background: Cannot remember much of his human life. He was the mate of a vampire named Xyla who was the one who turned him in the first place. After an incident he ran away and is now currently still on the run.
Theme Song: "In the Shadows" -The Ramsus
References: below
My art: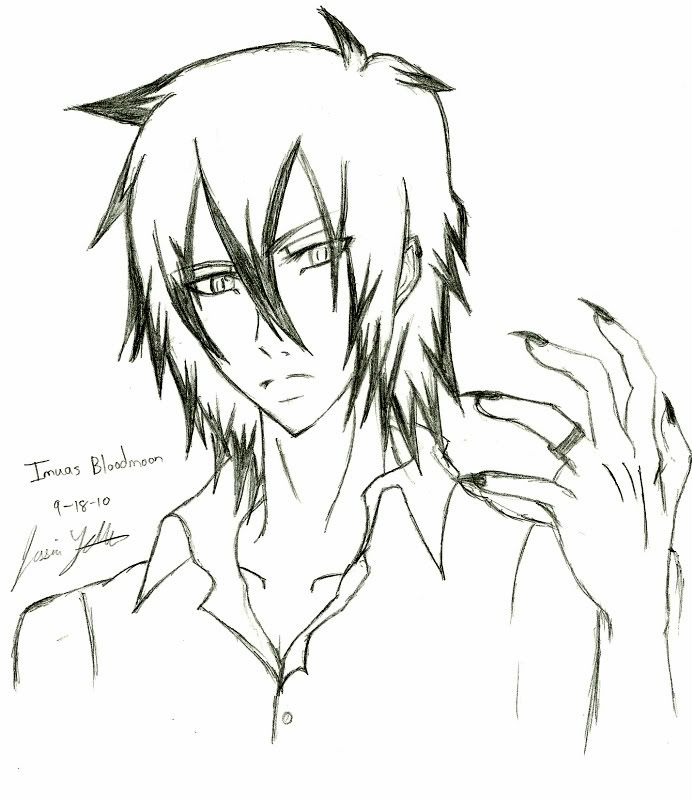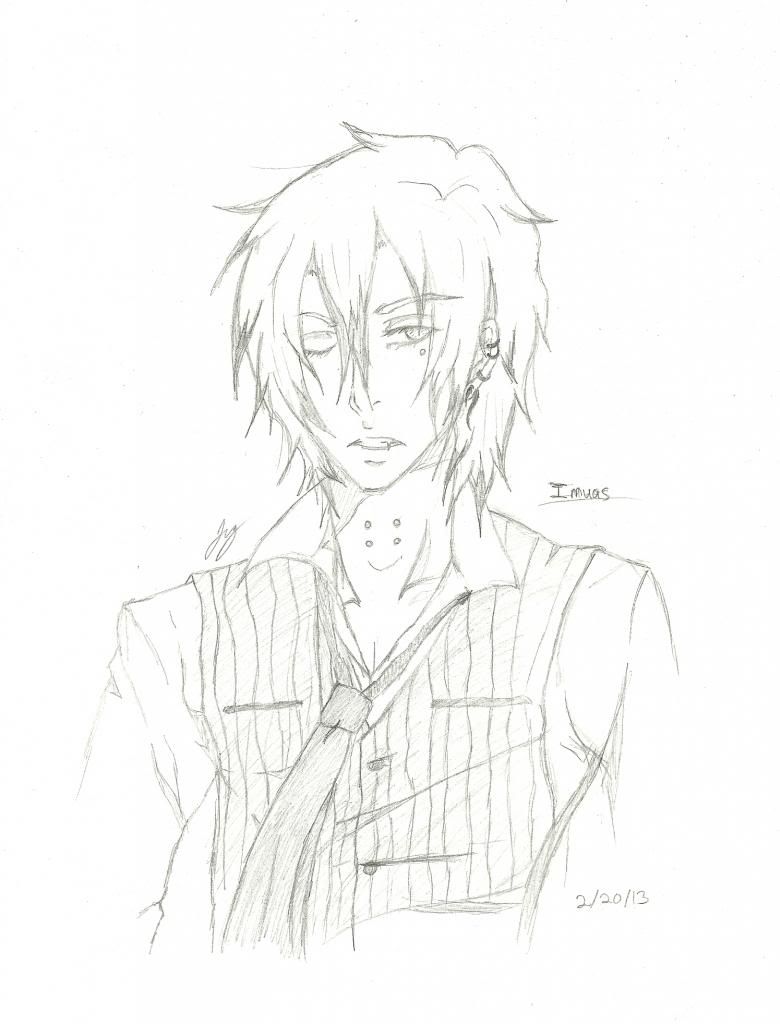 Art Bought: (0_o;; He doesn't have a lot of art....yet >:3 )